Giants Peanut Allergy-Friendly Games
Posted by Joanne Giorgi on Wednesday, December 23, 2015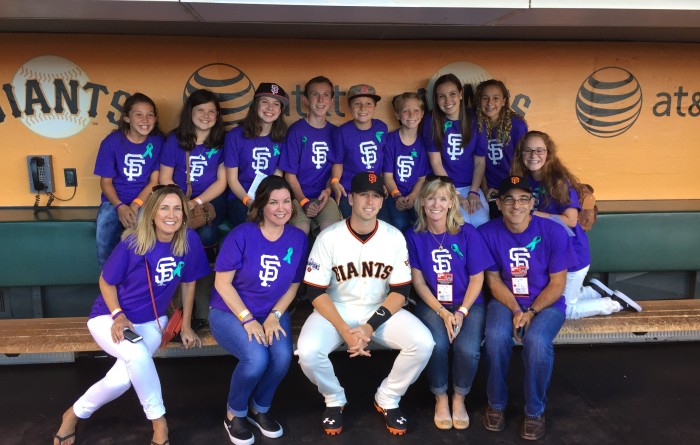 This season, the Foundation was elated to have attended three peanut allergy-friendly games hosted by the San Francisco Giants at AT&T Park. One of these games was particularly dear in our hearts as it was hosted on July 27th, the anniversary of our Sunshine Girl's passing. During this game, we were incredibly honored to have been featured in the Giants' Community Spotlight and in an on-field recognition.
Additionally, the Giants generously invited us to operate a table in their Community Clubhouse and distribute literature regarding the Foundation and food allergies as a whole.
We would like to extend our deepest heartfelt gratitude to the Giants for their support of the Foundation and their phenomenal efforts to combat the dangers of food allergies.
---